Vibrant 3 Women's High Top Skateboarding Shoes/Large (Model E001-1)
Featuring both classic and updated high top skate shoe silhouettes, this high top shoes offers ankle protection on skateboarding or daily wearing. 

• 35.27 Oz. Especially suitable for skateboarding.
• Faux suede vamp and heel patch.
• Design area: oxford fabric quarter.
• Translucent raw rubber sole and breathable foamed+faux suede insole.
• Soft PU Nappa leather padded collars and oxford fabric binding.
• Hand wash only. The print on shoes is unable to fade.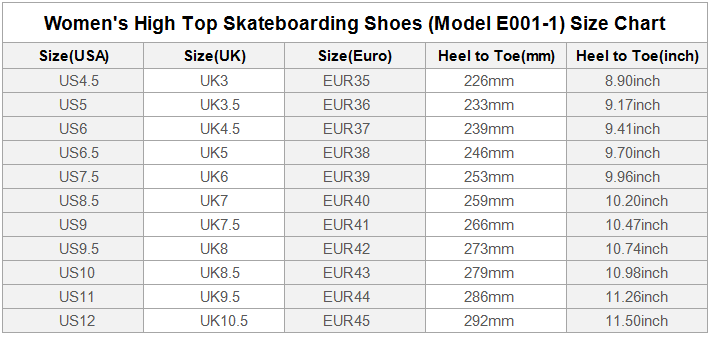 ---
We Also Recommend